Recent Conference News 2019 - Vibert Solutions Speaking/Chairing
CIPRE Critical Infrastructure Protection and Resilience Europe Milan. 14th Oct.   http://www.cipre-expo.com/
How Safe is your Asset?  30th Oct  InstMC and SPE Aberdeen. https://www.instmc.org/Events/Event-Booking/EventId/147?ReturnUrl=https%3a%2f%2fwww.vibertsolutions.com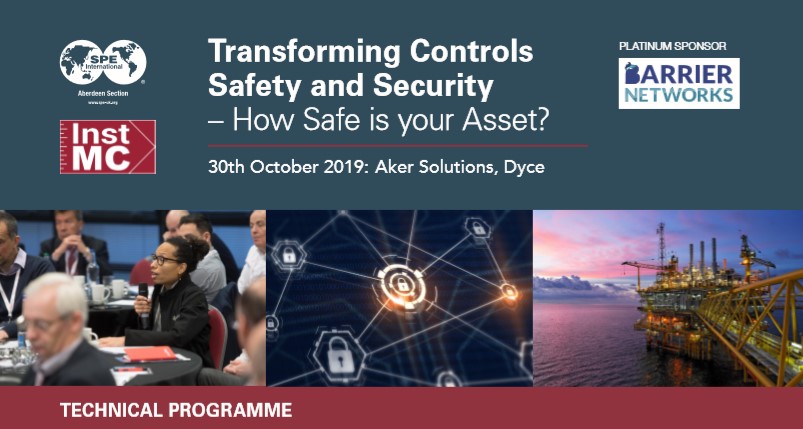 System Safety and Cyber Security Conference - IET SSCS 2019   21st Oct   https://events2.theiet.org/cyber-safety/index.cfm
IChemE  Advances in Process Automation and Control  APAC  18th Nov Manchester. https://www.icheme.org/career/events/advances-in-process-automation-and-control/
Speaker/Chair
Our lead consultant Cevn Vibert is an experienced conference chair and technical speaker with an extensive range of associates, we can also build conference content to cover your specialist area of interest.
 Speaker Profile - Cevn Vibert   pdf
Cevn Vibert
Global Director Industrial Cyber Security
CITP Chartered IT Professional MIET MinstMC MBCS MISA MISSA MCSA MIoD
cevn@vibertsolutions.com
www.VibertSolutions.com
+44 7909 992786
Connect on LinkedIn
Global Technical Director in Industrial Cyber Physical Security, Board Advisor, Chair and Speaker, Consultant with over 30 years in Industry, managing solutions and teams in a wide range of markets and industries.
Well known in the Security, Cyber, Automation and Industrial Information Industries.
Acclaimed Chair, Speaker and Workshop Leader at Industry Conferences and Events.
Accredited Systems Architect and Technical Lead on global security enhancement projects, Created and managed the Critical Infrastructure Protection Facility, and TRUST Security Explorer Facility for Thales UK.
Successful projects with EDF, Sellafield, Infineum, National Grid, BP, KOC, Network Rail, Thames Water, Dwr Cymru, Welsh Water, London Underground, Jordans Ryvita, Ginsters, Shell, Ford and many more.
Vibert Solutions advises, consults, trains and presents to C-suite, boards, senior management or shop-floor teams at mission critical facilities in all aspects of industrial information and control security.